If you are planning to sell a property, a thoughtful, dynamic strategy is necessary for optimum results. Sahifa Madhar serves clients in Queens and Long Island using a customized selling approach that contributes to real estate success.
Sahifa knows what New York City buyers want, and she uses this inside information to create a one-of-a-kind marketing plan to showcase your property in the best light. She understands the factors that might impact your sale price and puts them to work as she analyzes local data to arrive at a fair and profitable price.
The two keys to seller success are:
A quick turnaround
Maximum profit
Sahifa's results-driven selling approach ensures that your property doesn't become stale on the real estate market. This process begins with your listing price. The listing price must be a win-win for both the seller and the buyer. To accomplish this, Sahifa conducts a targeted comparative market analysis (CMA) to determine the fair market value of your property.
After determining an asking price, Sahifa creates an eye-catching listing using enticing descriptions and attractive photos that make your property shine. Next, she advertises via well-known online and printed publications. She also enlists the help of her extensive agent network to spread the word that there is a must-see property on the market!
After Sahifa lists your property, her work isn't complete! She continues to monitor interest and adjusts her selling strategy as needed to ensure maximum exposure to serious buyers. After you've celebrated a successful sale, she will still be available for your future real estate needs.
When you are ready to sell, partner with a results-oriented real estate agent! Contact Sahifa Madhar today to sell your property quickly and for the best price possible.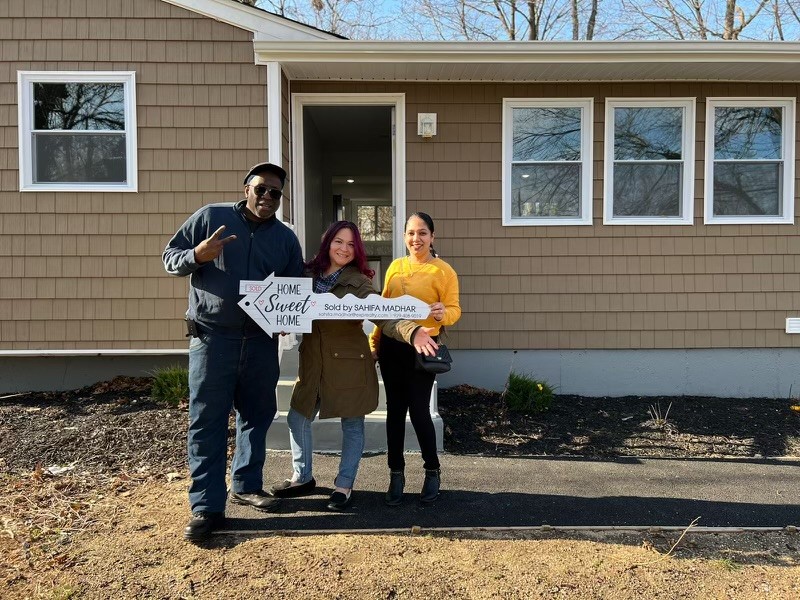 Licensed Associate Real Estate Broker
info@sahifamadhar.com
(929) 408-9019