Buying a home is an exciting and overwhelming process full of twists and turns as you navigate your path to ownership. If you're planning to purchase a property in Queens or Long Island, you need a trusted, experienced real estate agent by your side. Sahifa Madhar's personalized approach and in-depth knowledge of the New York City housing market make her a top choice as you set off on your quest to buy a home.
Sahifa helps her clients prepare to make one of the most significant investments of their lives. First, she'll connect you with the resources you need to get pre-approved for a mortgage. A pre-approval letter will guide your budget as you browse available listings. It will also present you as a no-nonsense buyer during the inevitable bidding wars that occur in Queens and Long Island.
After you receive your mortgage pre-approval, Sahifa will reach out to her extensive network to help you find properties that meet your needs and match your budget. She'll arrange in-person tours so you can appreciate these properties for yourself.
Once you've found your dream home, Sahifa will minimize your stress as she handles your offer, negotiations, and all the tasks required for a smooth closing. Once you have the keys to your new home, your relationship with Sahifa doesn't end. She will remain a trusted friend you can call on when you have real estate needs in the future.
Whether you are a first-time homebuyer or you've done this before, Sahifa Madhar can help. She has guided countless clients through the ups and downs of the purchase process. She understands her role as a real estate expert, and client success is her top priority. Contact Sahifa Madhar today to list your Queens or Long Island property for sale!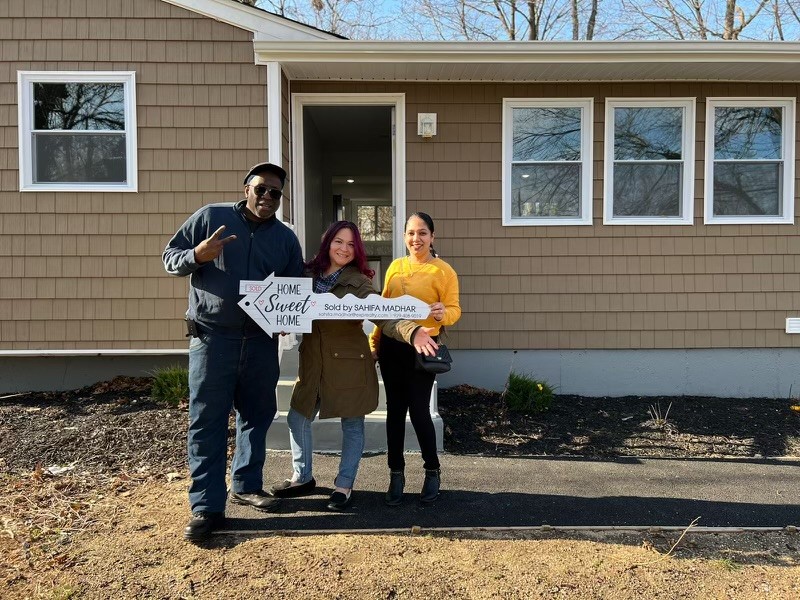 Licensed Associate Real Estate Broker
info@sahifamadhar.com
(929) 408-9019